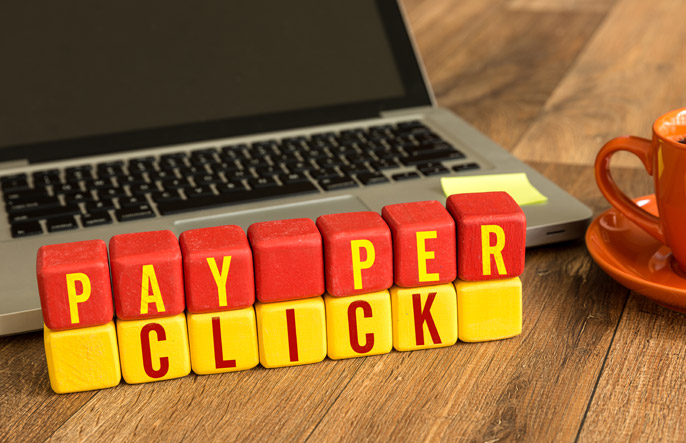 In the series of articles on "Understanding Push Marketing to Digital Marketing Transformation" What am I trying to explain? I want you to understand that it's possible to display advertisement to prospective consumer exactly when he is searching for products & services you are offering; which is not possible with traditional media as it work only on bringing the visibility by way of pushing advertisement to maximum number of eye balls. I want you to understand how advertising transformed from traditional to digital. Once you know how? you will be in better position to start implementing digital marketing for your business!
In the "Previous Article" with example we learnt how Google Free Search results and paid Advertisement bring the information on products & services consumer searching; As google offer very accurate Free search results it has largest number of users searching on Internet; which is huge revenue for google when users click on Paid Search Results. At the same time for advertiser its amazing technology as they are able to reach their target audience digitally at fraction of cost compare to traditional media!
For Google search advertisement revenue is huge and this is how they can offer wonderful search engine; They started thinking after search engine what is the next best tool people use on Internet so we can create and display relevant advertisement and answer was Gmail;
But why someone will jump for one more free mail when there were many free email like Hotmail (acquired by Microsoft) & Yahoo Mail plus other country specific free mail services. Google research and found that 2 things can make them winner; one strong SPAM control filter and huge email space like 15 GB Free instead of what others were offering from 100 MB to 1 GB or so.
Are we talking about Google? Or digital marketing? NO we are not talking about google here; though as an advertiser in the digital world; we are better understanding innovative google products and connecting it to digital marketing. Google want to bring your advertisement to Internet users exactly when he / she is thinking, researching or even discussing about it on email to others!
Point is google can search / read text document in any form and so as email; this way it knows what people are searching, writing or surfing and it has millions of advertiser paying google to make their advertisement appear in front of prospective consumer; Yes Google based on your email communication sends general advertisement or also personalise which your consumer can set in his Gmail setting. Refer to Screen Shot given below; General advertisement is displayed on top of Inbox

That's not an end; google want more advertisement revenue from wherever it can; and they acquire YouTube; while you see video you see advertisement overlapping video and so as on right hand side! Google then went ahead and offered revenue sharing (though they never disclosed the % of revenue they are sharing) with search partner which is defined by google as "Search partners extend the reach of Google Search ads to hundreds of non-Google websites, as well as YouTube and other Google sites." This way google is virtually every where on Internet.
So I said Google Earns while you search, read gmail, watch YouTube Videos or surf other content site! Let google earn; as an advertiser we want to reach target audience at minimum cost and digital world makes it possible though powerful tool like Google;
In the next article we will cover YouTube & Google's non-google third-party partner network!