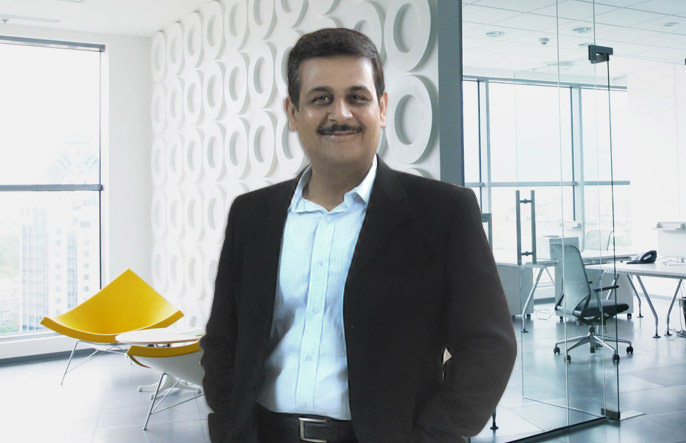 It all began with the dynamic vision and pioneering spirit of one man. Manoj Kotak. As one of the Mumbai's first generation Net Entrepreneurs, Manoj has several firsts to his credit. His career in IT began way back in 1989 and has seen a chequered growth ever since. At a time when awareness about the Internet was at its nascent stage, Manoj gave city of Mumbai its first taste of the Net by launching the city's one of the few Bulletin Board Service.
Ever since, Manoj continues to pour all his specialized knowhow, insights and ideas into his own web design and development firm as the main business strategist and ideator. His feel for the changing market needs, his commitment to customer satisfaction through value for money solutions, his constant quest for better, cheaper and more efficient interactive concepts have all lent his company, a sterling reputation. Outside the framework of the company, Manoj is actively involved as a proactive industry man. He has written countless articles and features on the BBS, web designing, E-commerce, software compliance, open-source, Social Media Marketing, Digital Marketing, web to print technology and online printing in leading IT and news publications. A number of organizations like Lions Club, Rotary club and private IT Education institutions constantly call upon Manoj to talk on the Web and E-commerce.
Manoj has represented INDIAN IT Industry as part of Indian delegates to 18+ countries covering US, Latin America, Europe, Asian Countries & Saudi with India's largest Electronics and IT trade facilitation organization with an export performance of US$ 200 million by all its members.
His passion is educating people on adapting technology to save heavy cost they spend due to lack of knowledge; He is constantly adapting open source technology or matter of fact his company develops solutions based only on open source technology ; once implemented successfully he go ahead and takes sessions to educate people on how they can adapt open source technology to save IT Infrastructure (specially software) cost.
His mission is spreading awareness on the SPOTs where he already burnt his fingers; he want to share his experience which caused him losses; to educate & Alert others to avoid these BLACK SPOTs! & to avoid heavy losses ! This is what gave birth to his journey on taking session all over (Mainly) India and other parts of world ! the person who felt the pain can only suggest solution to cut the Pain! He strongly believe in "Share To Success"