At Kotak.co.in, the pursuit of Open Source is my passion! Be it Hardware, Software or Digital Marketing. I strongly believe in FOR THE PEOPLE BY THE PEOPLE philosophy ! Crowd sourcing is the most powerful medium to gain knowledge for FREE!
My mission is educating people on adapting technology to save heavy cost they spend due to lack of knowledge! "Share To Success - Learn and Grow" is the new Mantra and KOTAK – No Nonsense – Digital Marketing is an effort to discuss common issues that need attention while you want to jump-start Digital marketing or setting up IT infrastructure for your business.
Invite me for 2 hours session if you are a group of at least 40 People; topics I have covered so far are given below or you can suggest topic you would like me to speak !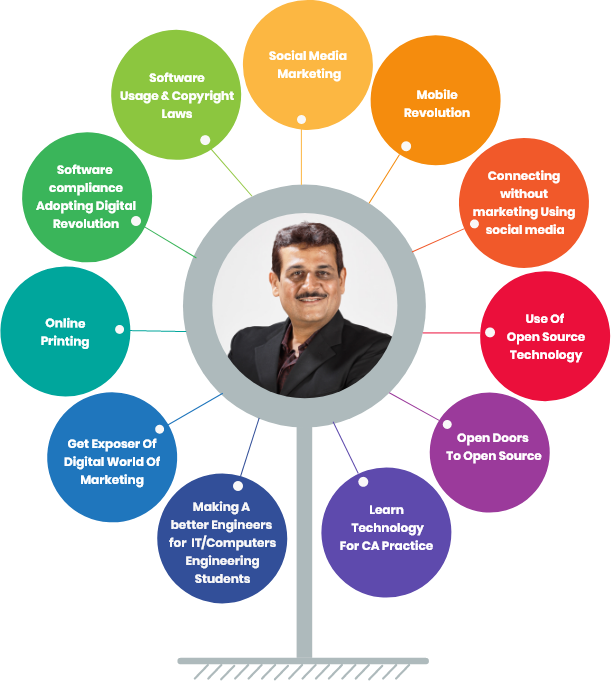 Please Note
As sessions conducted Free of cost to spread the knowledge; it's the sole discretion of speaker to accept or reject an Invitation.
Though speaker don't charge Fee; Event is to be conducted at proper venue and in professional environment by organiser along with audio / video arrangement and daïs for speaker!.
Speaker will carry his own Laptop and presentation for the event.
We receive 100s of invitations and hence request to invite at least 15 days advance of the real event date.
You will get the update on email about the acceptance / rejection of invitation and Kotak.co.in team will be in touch with you for making further arrangements.
Speaker will reserve the right to publish few images and details about event on his website and social media channels.