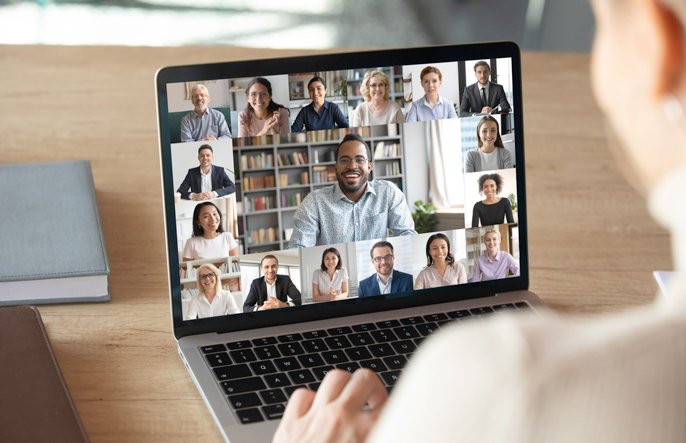 Sudden announcement of Lock Down on 25th March 2020 in INDIA which been extended till 17th May 2020 created a situation that everyone forced to take "U" turn slowly but gradually; Routine fearless life got converted to uncertainty and fear of an enemy we can't see.
It took all most a week for country to get adjusted to lockdown emergency with lot of chaos & panic. Though from next week of first lockdown people started understanding reality and so planning for future begin.
Every one & every industry was not lucky enough as their total business works on physical traditional method (Tourism, Restaurants, Wedding & event, real estate / construction to name a few) instead of virtual digital method; matter of fact even e-commerce companies suffered as logistic for non-essential items also came under lockdown.
Few those who already were in essential services got more busy but most of the people who are in non-essential services suddenly became absolutely FREE! With nothing in their hand except planning for future after Lockdown!
Everyone suddenly started realising importance of Digital and they started thinking
I would have been able to work from home If I had technology in place
If I had a E-commerce option I would have at least generated orders to fulfil after lockdown.
If I had also kept a Virtual Classroom I would have trained people on Internet instead of running physical coaching classes.
I think in future there will be a new culture of WORK FROM HOME.
I always say Nothing Is Going To Die & Nothing Is Going To Stay! Digital is here to stay forever but traditional method is not going to Die. We still read physical news papers even after 25 years of Internet in INDIA.
Digital is a method not an OPTION for every business.
Its easy way of working & not the Only way of working.
Digital is Necessity it's not an Emergency.
This is what the main reason of writing this article. Internet is here in INDIA from last 25 Years. Every Industry, Businesses, Owners , Entrepreneurs, Professional , Individual knows about it as they are using it but possibly for non-productive work specially using Social Media like Facebook, Instagram, Twitter etc and most important for everyone is what's app.
Most of the Businesses are using internet platform as digital compliance for keeping their company's digital presence online; example like having a website is must for every business.
Everyone is using it directly or indirectly to generate business, making payments, tracking of delivery using ERP software into business and so on.
Having said that what changed in Lockdown is suddenly every one from an individual, small business, professionals to multinational want to adapt digital for their business overnight.
Everyone is jumping on zoom, conducting online classes, workshops, on FaceBook you see sponsored advertisement attracting you to learn digital marketing, social media marketing, work from home and earn without looking at overall economy & market condition. Everyone has an Idea but no solution.
What's observed is as there is an uncertainty everyone is looking at Digital platform as ray of hope, magic wand or as immediate solution but it is not.
Adapting to Digital Platform vary for every business / Industry. It's not just using webinar or making a website its much more than that . It's a science and you need to follow series of steps to start it in real sense.
Whatever is possible in off-line (real world) is possible in online (Virtual world). Nothing changes only medium / the way we do business changes. Its transforming your traditional method of doing business to digital way systematically, step-by-step & phase wise; instead of doing it in hurry IN ONE GO!
Learn & Grow is the new Mantra. It's now time to STUDY THE SUBJECT instead of trying to start it without actually KNOWING the subject.
If you want to learn it Free follow https://www.kotak.co.in/reading-sequence.html and if you want to keep digital marketing reference manual to start it step-by-step visit https://book.kotak.co.in/
I hope you will find this article useful in your journey towards going digital!