What's the Need?
Need to reach on every device & Platform consumer use as we now live in the digital world!
From television sets to smartphones, media is everywhere. Penetration of Internet and mobile technology has altered the rules of marketing and promotion. These days information is just a few clicks away.
25 years of INTERNET in INDIA brought us to a stage where OUR BUSINESS DOES NOT EXIST if we don't have a DIGITAL PRESENCE!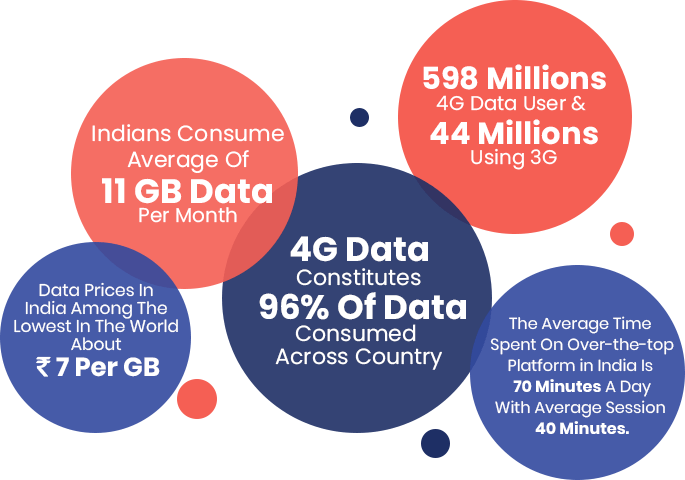 What You'll Learn
1
24+ Years of INTERNET in INDIA
& What Changed FOR US?
2
Digital Marketing Transformation
Shift from push / traditional marketing to digital marketing
3
First Step Designing
A Website
Components of website
4
Types of websites
What suits my business?
5
Marketing Through
Search Engine
On page SEO , off page SEO, content distribution
6
Local Marketing Through Google My Business
7
Digital & Social Media Marketing Plan
8
Google Paid Advertisement
Google search ads, Google display ads, YouTube ads, mobile app ads, advertisement on mobile devices
9
Facebook Ads
Facebook ads, Instagram ads, audience network & messenger ads
10
All About Facebook
/ INSTA Advertisement
Ads Types, Ad Components, Ad Formats, Ad Objectives
11
Monitoring Digital
Marketing Efforts
Google analytics, digital marketing,
e-commerce and CRM (Customer Relationship Management)
12
Who, Where, What &
How your Audience surfed your website!
The scope of this workshop is to make you learn digital and social media marketing systematically while keeping your business goals front and centre.
Whether you are an individual, SME, a corporate, a business consultant, an entrepreneur, a brand manager, a professional, or a marketing manager if you have products or services to offer and if you struggle to get your client's attention digitally this workshop is for you.
Workshop makes you aware of the various processes, people, pitfalls, and best practices around digital marketing, so that you can make effective business decisions.
Testimonials

Lots of knowledge was attained that I was unaware. Thanks for all your valuable sharing. It was really nice connecting with you. Have a beautiful day
Niramala Balodi

Session for increasing promotion , Local Business , Step by step process which business owners can implement for basis digital presence
Neelam Shinde

Would like to meet you in person for digital marketing of my properties . Thank for "Wonder pe thunder session"
Mukesh