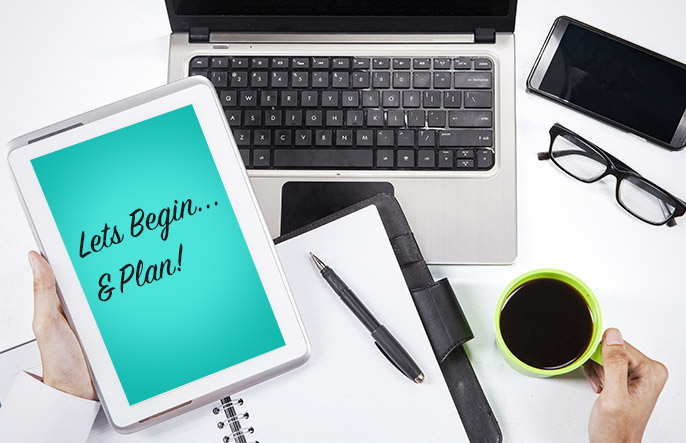 If you have followed all 21 articles in the "Reading Sequence" & understood What, Why & how of digital / social media marketing its now time to act and start implementing it.
So far we discussed about What Is Social and digital marketing, its importance, how it works and focused on knowing all components about website which is must and first step of digital marketing. Assuming your site is live and agency has already optimised your site for search engine friendliness what next?
All set and you are waiting for leads or business to jump in (Normally it takes 1-3 Months to get your new or redesigned website noticed by search engine). Businesses feel job done when agency complete the agreed scope. Though The fact is "It's not an end... It's just a beginning...."
Understand more and start preparing more content related to your products and services as in the world of digital marketing CONTENT IS KING!
By developing website you open single door for existing client and new prospect to approach your business. What if multiple doors or spots on Internet help visitor to reach your website this way you have one direct (Your Website) and multiple indirect (Others Pointing To Your Website) approach to your Business which means more visitors and so more leads!
Search Engine Optimisation (SEO) your website designing company does is known as ON PAGE optimisation which means they followed search engine guideline to make your site search engine friendly. Though there is something more important and its OFF PAGE optimisation where in we have to find different ways so that other sites point visitors to our main business website.
The point is why someone will point their visitor to your website this also means they are showing exit door to their visitor and loosing them for your website. Here is where importance of content comes in. You will have to write very qualitative content and distribute it in different forms so that others would love to publish it with the link back to your business website.
You can create Blog, informational article, digital Press releases, Guest Blog Posting & Infographic related to your businesses indirectly referring your products or services as solution to the problem Industry is facing & start finding sites , portals, blogs & industry association who will publish it.
There are many free and paid Press release site which accepts release and publishes it where in you can refer your site link. You can publish infographic on Facebook or your industry related general sites who are furnishing lots of information in general about your industry. Linkedin allows posting of article which is then visible to all in your contacts by way of post; in addition you can publish your article into Linkedin Groups giving link back to your website.
This way your content spreads across the web / digital world where your relevant audience approaching for further general information opening up multiple doors pointing to your site. Yes but its a task of writing and distributing CONTENT!
You can do it yourself at no cost or you can hire an agency work with them for couple of months to set up theme of your content and hand over the contract for regular content writing and distributing.
Remember making just a website might not bring expected results; find out more spots on internet which points visitors to your Business.