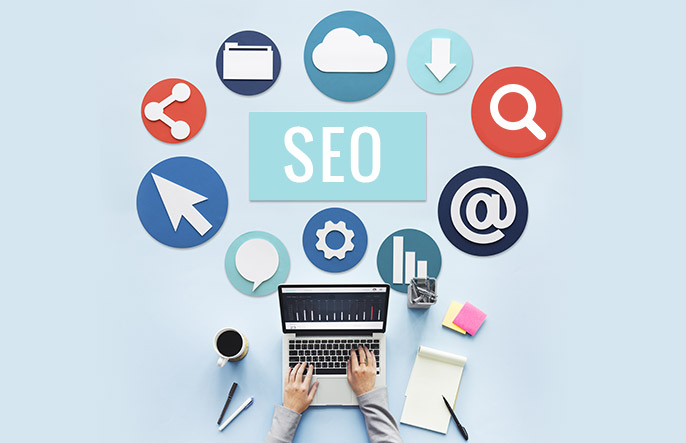 Before I begin once again I would like to remind readers that; scope of kotak.co.in is not going into too much of technicalities but to make every business / website owner aware on how digital and social media marketing works; this way when you outsource this services you know what are the tasks for which you are going to pay your vendor and understand importance of the same.
Digital marketing, social media marketing might be easy to understand but it's too vast to carry out, depending on the size of your website, your business or reach you can either appoint in-house digital marketing executive or outsource the complete task of social media marketing and digital marketing to third-party.
SEO is not one time task but depending on number of keywords and addition of new content at regular integral you can optimise your site once a month or least once in 3 months. Search Engine Optimisation is further divided into ON PAGE & OFF PAGE optimisation. In earlier article we covered it in brief this article elaborates the same.
When you outsource SEO services make sure your vendor follow the process for ON PAGE search engine optimisation. Assuming your site is already live vendor should first carry on how well your site is ranking for keywords related to your business or services. Google keep changing their algorithm and they have made more than 650+ changes many time these changes affect your site to de-indexed from Google; your vendor should check if your site has ever been affected by something known as Google Penalty.
Once its confirm that you are still considered by google but not yet been on top; your SEO vendor should then carry comparative competition analysis for your website with other competitor's site from your industry getting listed on top. We can't copy but for sure we can learn on what went wrong.
Search Engine hates duplicate content make sure you don't have internal duplicate content where in same content repeated on multiple pages of your website or external duplicate content which means same content of your website copied on some other sites or vice-a-versa (if you copied content from other site)
Search engine algorithm judges your site popularity based on how many other sites are giving back links to you which means if they have given your website address on their web page. Any site will get better weightage with back links then other site with zero back links. For business sites you can get listed on your association site as member and get bank link or when you advertise on classified or other industry directory make sure you have link back to your website. Also refer to previous article "In The World Of Digital Marketing Content Is King!"
Search Engine Algorithm are very high level technical codes capable of reading technical commands as well as textual content for any web page. For their ease of spidering (as they have to spider uncountable pages on Internet) publishes Search Engine submission guideline which clearly states rules to consider your site search engine friendliness.
Many of them are textual rules and many of them are technical. It also covers health and speed of your website which means is your site technically written correctly and if it loads fast; if site loads slow or has coding bug search engine spider find it difficult to check and they might leave it for next spidering cycle. So it's very important to carry on in-depth analysis of your website by search engine optimisation company.
Every site wants to get listed on top 10 of SERP search engine result page; or at least in first 2-3 pages for same keywords for particular industry. It's not a rocket science but it's still a science which requires process to follow and that's what we want you as a site owner to understand and Plan!
As this article for ON PAGE optimisation is running long I have covered off page optimisation in next article. Meanwhile Start planning for digital marketing from what you have learned so far!