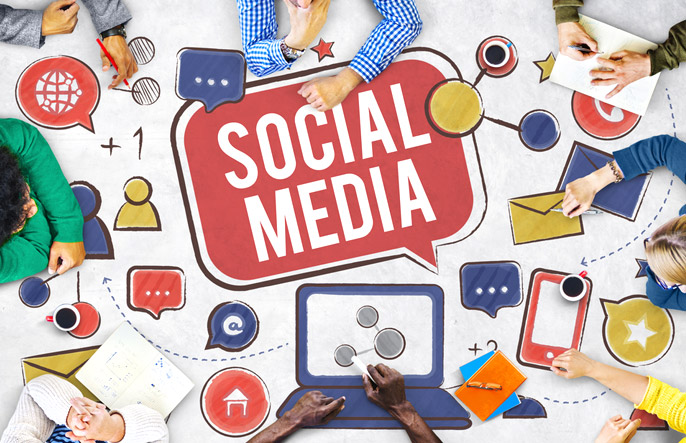 In the previous article Is It A Social Media Or Commercial Media? We have seen how the social media is transforming towards more of commercial media by wide varieties of advertisement options offered by Facebook to advertisers.
No doubt free personal platform like FaceBook can not run without advertisement revenue; but at the same time it should focus on free posting MORE as it works on the basic principle of large number of audience world-wide gives them billions of eyeballs & hence brings them international advertisers.
At KOTAK No Nonsense Digital-marketing our focus is to educate entrepreneur, owners, SME's & Individual professional to use this digital medium to promote their product and services. So read on to understand how tactfully you can pass message about your product and services and also remain too social with everyone!
I always keep saying the golden RULE "Whatever Is Possible In Offline World Is Possible In Online World" nothing changes except the medium. For example when there were no Internet we were circulating physical PHOTO albums to few close relatives & Now same album be uploaded digitally so that any friend or relative can see it from any part of the world.
The whole concept of social networking site started with a FREE PLATFORM to share social updates by way of post (text), Photos & Videos! Eventually this social group of people also started promoting product & services they offer as its free to share among your own group or in general. Some of them sent post of their professional businesses and few of them work from home.
Soon between social messages business messages started overcrowding! Everybody was trying to sell something with possibly no eventual buyer from the same Group. I have no doubt that social media keeps an impact of your post in the minds of others in the group; but when you want to promote your product and services you just can't do it everyday! There is always a way to do it!
It's very natural that in real or OFFLINE world you might not tell every one about products and services you offer everyday or without they asking for it; but still most of relative and friends do know your business activity or about your Job! Same way on Social Media you can add activity proudly under your profile section.
So ask your self a question that you are attending relative's marriage function and in a queue to wish them; when your turn comes will you congratulate / bless them or will offer your business card and say hey if you want to buy CAKE ever come to my CAKE SHOP!!!!?
The same way on social media you can't post about your business activity everyday! If you are an expert on subject which appeals masses you can offer good FREE tips without indicating that you are trying to offer your services. For example you are astrologer you can publish weekly prediction along with other social post and if they like it they will always call you for buying your services.
Other example if you are interior designer you can some time write hey friends I feel proud to complete a 2 BHK project at Andheri this will have clear impact in your group and they be reminded about your business activity and might approach you if need arises for them; but if you publish picture everyday they will eventually feel bored!
What is very important is consistency to develop a theme of your post; if people like your subject they will hooked up to it; one more thing you can not post very common messages going viral or everyone sharing; Uniqueness is MUST it should interest your reader and they feel that this is what they have not heard or read off ever!
For example I only post unique quote of the day I come across and keep adding to my collection from more than 2 years; not big but gradually I have loyal reader base when in between I announced the launch of http://www.kotak.co.in no-nonsense digital marketing I am generating not less than 1500 unique visitors from the day it's launched without any further promotion!
What I really mean is you need to follow 80-20 Rule where in 80% time you will remain social with whatever your post theme is with 20% time you allowed to publish Business related messages; but don't forget the rule is Be social on social media!