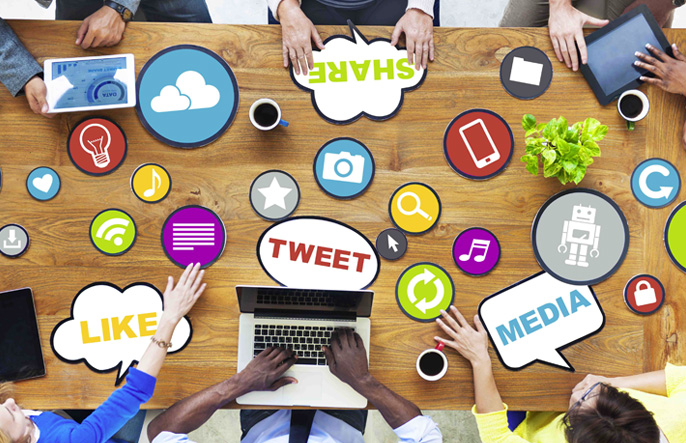 Every consumer who finally consume products and services is bound to buy it; as he is having a need for the same! But Marketing team only want to sell! What they apply is hard selling techniques instead of need or solutions based selling. It's not their fault too as manufacturer / service provider give them hard to meet targets; Due to very high competition in the market.
Every business needs money; though heavy targets over looks selling something consumer really need. In lieu of meeting the targets marketing team go to any extend starting with requesting, explaining, forcing by way of constant follow-ups and finally making him worry that if he don't buy products and services he's going to suffer; and that's creating FEAR just to sell!
This stands specially true when end consumer is out to shop for technical products / services! Digital marketing & Social Media Marketing is also this kind of very vast technical services which every site owner will have to come across to promote their products and services.
Consumer want to outsource everything without knowing black & white or DO'S & DON'TS! White being (DO'S) what's necessary & Black being (DON'TS) done just out of fear or they been told this is MUST TO BE DONE! Or else you will not get any leads (FEAR)!
Sorry to divert topic a bit; but Golden Rule is " Whatever Possible In Online World Is Possible In Off-line World"! Young boy joining family business learn how to do business and adopt to process been taught to him & Moving ahead runs it smoothly or rather make it grow as he got the knowledge from business itself and doing main business been never been outsourced to any one else!
Same way Digital Marketing / Social Media Marketing is must have tool to learn / inherent while doing your business. In your regular business you might have outsource media planning & Promotion to an advertising agency but I am sure not outsource measuring result and ROI; as you have spent money you are the one checking with advertisement agency that why & where money been spent and what results it bought to the business? Based on performance you can even go an extend to FIRE an agency!
I have repeatedly said this; nothing changes in the digital world it just a better and cost-effective way to promote your product 24x7 365 days a year!
The biggest mistake site owner / business owner or you as an advertiser make is to treat digital marketing / Social Media Marketing as too technical thing to do; in reality it's not! I agree yes its too much of doing but it's not a rocket science. I always said it's an intelligent clerical work. You need intelligence to prepare a digital marketing plan but it's then clerical job to carry out on regular basis once digital and social media marketing is well planned!
The whole point & concluding message to business / website owner is there is no way out and you must have basic knowledge of Digital Marketing / Social Media Marketing and clearly understand intelligence side of it, whats black and whats white, how to measure ROI, clear knowledge of where and why single rupee of yours been spent & how to check what's been promised to you in terms of visibility, leads or performance.
When you spend you have right to MONITOR! When you talk to digital marketing agency its better to have knowledge and present yourself as aware technical buyer who knows the FACT instead of acting as non-technical buyer who is afraid of loosing business if he don't listen to what's been just said by digital marketing agency; & buy their services just out of FEAR!
Say this with confident to the person who's trying to sell you digital marketing services " Beware I am Technical User show me only FACTS & Not FEAR" but how ? Start following Reading Sequence and keep yourself updated by Subscribing to Update Alert at Update Alert
I repeat "My passion is educating people on adapting technology to save heavy cost they spend due to lack of knowledge! & My Mission Is Share To Success !