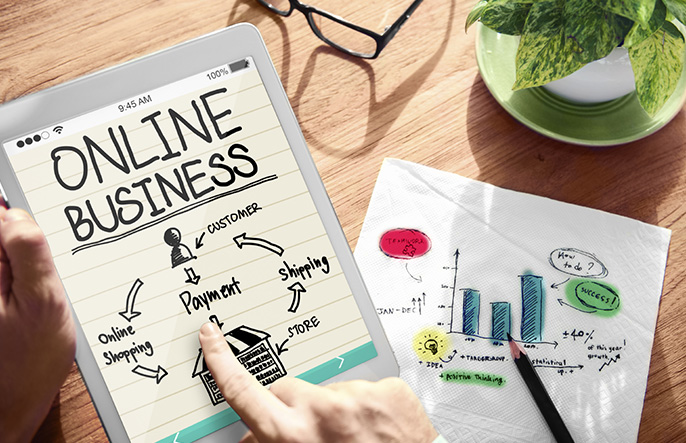 While taking FREE session on Digital Marketing & Social Media Marketing all across INDIA I started getting invitation from various Trade Associations such as Advertising Agency, Business Association, Tax consultant association , Dry-fruit Market, Printing Industry and IT association.
Every Industry want to understand & discuss about Digital Marketing and online business threats for their retail or wholesale business. The point is you have to understand the exact problem / threat to find the solution.
We see common marketplace for every product start with popular ones like Amazon.in which covers huge product directory https://www.amazon.in/gp/site-directory/ref=nav-shopall-sbc-fullstore and products been listed at unbelievable prices.
Apart from this general market place we see specific industry related online selling e-commerce sites such as https://www.pepperfry.com/ for furniture, https://www.myntra.com for Fashion, https://www.zivame.com for swim wear & undergarments, https://www.bajaao.com for Music Instruments https://www.bluestone.com for Jewellery, https://www.flexiprint.in/ for Online printing & list is endless enough to cover every product category been offered in retail shop.
These giant portal / marketplace work with Investor Money and "VOLUME IS THE NAME OF THE GAME" is their belief. They work on Customer Acquisition Cost model assuming once they acquire customer ; he will remain only loyal to them hence they buy in bulk and most of the time sell it at HUGE DISCOUNT or below Maximum Retail Price MRP.
Online MarketPlaces been reached to a level where we can say its a Buyer's Market & their monopoly in terms of commission they charge to traders; Who really earn in this game ? Portal / marketplace themselves & consumer as they get product at discounted price and who suffers? The real product manufacturer, trader and retailers.
Though product supply chain channel is same for offline & online sellers volume changes the pricing & so as most affected segments are retailer who runs shops with huge infrastructure cost v/s these giants who only generate orders online & uses distribution network where in order is full-filled either from distributor or some time retailer themselves associated with these portal. No one seems be happy on their earning except portals and consumer.
So this is the marketplace problem for most of the Industry and they see reduction in walk-ins to their store and so as low sales volume. To find out solutions we have to go back in offline world and big physical market where we see 100s of shops selling similar product for example Dry Fruit Market or Garment Market or vegetable market.
Much before online marketplace we as consumer tend to visits physical or real market for price and variety as 100s of shops selling and offering wide varieties of product at competitive pricing. This is the same model replicated by Online Marketplace.
To counter face the situation; why don't retail market association bring online version of their off-line marketplace? So for example Association of Dry fruit owners will make a Portal and bring all shops online instead of each shop face fear to fight the online marketplace alone in Individual Capacity.
They already know supply distribution channel as they are doing this business from many years; As an association collectively they can spent IT infrastructure & Digital Marketing cost; this way reducing cost to run online marketplace per shop to an affordable level. With use of smart phone & mobile app shop owners can see and change their product listing & pricing without any prior technical training.
Traffic been generated by association through collective digital marketing efforts @ cost sharing basis and consumer is free to buy from any store they want; just like current offline wholesale market.
Nothing changes only the method of doing business. Money directly goes to store owners bank account and he need not pay any commission which is major chunk of his profit to online marketplace as this marketplace been owned & managed collectively by all of them to face the giant marketplace / ecommerce site.
Instead of handling the product to walk-in consumer in this case association can tie up with logistic company and shop owner can hand over product to courier; this way local market is ready to reach consumer in any part of the country or the world.
At the end by brining marketplace against the marketplace Industry can keep control on cost, discount with third-party help technology in their hand; Good news is government of India is also brining rule on E-commerce site to curb monopoly.