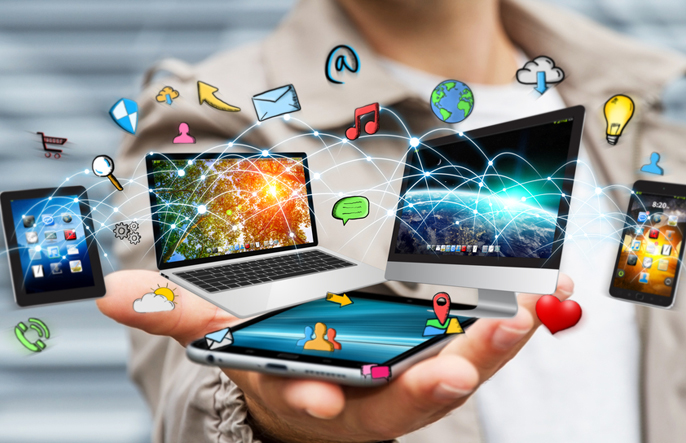 Digitalisation actually began long back with launch of Desktop Computers to help humans to automise their manual process and this way cut on work-load. Adopting digitalisation was slow though gradually it picked-up.
It was end of 1991 when Internet went live for Public & 1995 when it been launched in India; in more than 2 decade it made many Industries just vanished and many who adopted digital technology faster grown like monster in no matter of time. It was like Flip for Few & FLOP for many.
If we take example of manufacturing of "CDs" Compact Disc which been used as Data Storing, Backup, Selling Software, Music etc was big Industry but after innovation of distribution of software / Music etc through cloud / online this medium / Industry just vanished and people carry much smaller and huge capacity Pen Drive With them.
Music CDs Industry selling at Rs.500+ for only songs from single movie vanished as music can now been downloaded from Internet for free or subscribing at a nominal fee giving you access to countless songs.
Camara with Rolls and shops developing from negative vanished as digital camera been introduced with digital photo printers and special digital printers for wedding album. Photo Industry still remain but it got converted to Photo Gifting instead of photo developing from negative.
The whole point is We Are Moving In The World Of DIGITAL FIRST!
FACEBOOK – Don't Write Content
UBER – Largest Radio Taxi owns no Vehicle
ALIBABA – MOST Valuable Retailer has No INVENTORY
AIRBNB – WORDS LARGEST accommodation provider owns no real estate!
These are all-powerful reminders that, regardless of what industry you're in, going digital will play a huge role in your ability to survive. Specifically, in the DIGITAL WORLD;
Its high-time to think how can you bring digital innovation in your business directly or in-directly & if your business , product or service as no digital element still think on promoting it digitally; refer to article "Try Without Trial Room".
Introduction of digital kiosk in retail garment industry to replace trial room; innovation is you just stand in front of huge digital screen; it captures you like mirror in 3D and with your hand gesture select cloth you like and voilà you will see garment you selected been wrapped around your virtual body in mirror in real-time.
This innovative digital idea might pull off client from other store to the one which adopted digital way of trying the cloth.
Will try to cover more article under this title "Digital Destruction! Its High Time For INNOVATION! To get an idea on how businesses are bringing innovation by implementing digital components directly or indirectly to their business.