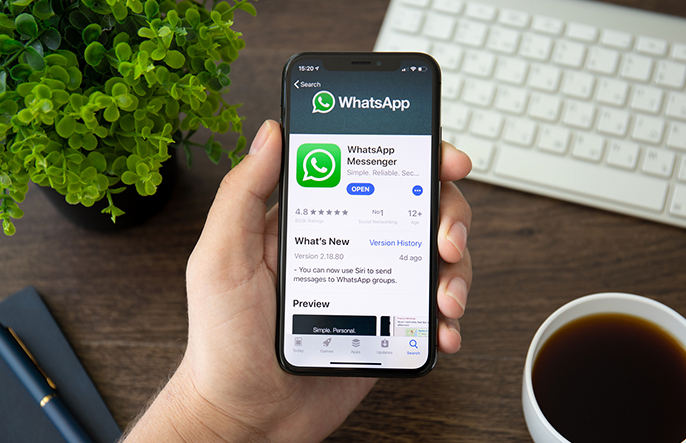 We see lots of classified, advertisement, Facebook and WhatsApp Group messages about earning easy money under the TITLE WORK FROM HOME; Most of the time its a SCAM where in rather than earning you lose money. When some one tell you to Pay Upfront Fee as an investment I will see it as an ALERT!
They want you to read your email and click on third-party advertisement and claim to share advertisement revenue with you; without transparent reports on real earning. At the same time advertisers lose money as you are just clicking an advertisement for your revenue and not really interested in product or services been advertised.
On the other hand we all use WhatsApp which started as having quick chat and sharing photos / Videos with family and friends and finally ended as an addiction where in we spend a lot of productive timing forwarding general messages or joining hundreds of WhatsApp groups of with 1000s of people exchanging countless messages.
WhatsApp groups & forwards been extended so far that government has to intervene as people started using for fake news & spreading rumours; WhatsApp started giving TV & Print advertisement making people aware to use it for personal happiness and not for fake news or rumours.
Facebook bought over WhatsApp and they use massive connection of people all across the world for earning huge advertisement revenue on Facebook. Thorough Facebook Profile and WhatsApp Groups all almost every smart phone user is directly or indirectly connected with each other.
Point here I am trying to prove is when you use your productive time; sharing / forwarding messages & Post Facebook earns huge money. What are you gaining? May be personal pleasure & What If I say you can try using same method to earn some extra Income?
And this article is all about discussing an App which make you earn simply by forwarding & sharing Products among your genuine groups of friends & relatives; if they buy product you shared you earn reasonable commission (Which you yourself can decide) without your group knowing about it; or you can say that you started reselling some Home & Fashion product and share!
I am referring about https://meesho.com/ and what they claim on their website Start Your Business from Home with Zero Investment Join India's #1 Reselling platform trusted by 30,00,000+ Resellers who are earning more than ₹25,000 every month!
What I liked about them is ZERO INVESTMENT; Second in any case you are forwarding & sharing messages on group why not think on forwarding something more productive which can help you earn money & your group will appreciate if you select good product at right price!
How It Works ? Reselling with Meesho works in 3 Simple Steps
(as mentioned on their website)
Browse - Fashion & home products you would like to deal in & share.
Share and Sell – Built your customer base in form of group or share among family & friends.
Earn – You earn when you refer, weekly bonus and commission when any one form your group buy the product.
Interesting point is you need not source the product, go for buying or worry about delivery everything been taken care by meesho ; You get product at base price you can add your margin you want when customer buy your margins been transferred to your bank account.
The whole point here is there is no Harm using this technology and use your productive time for this WORK FOR HOME option.