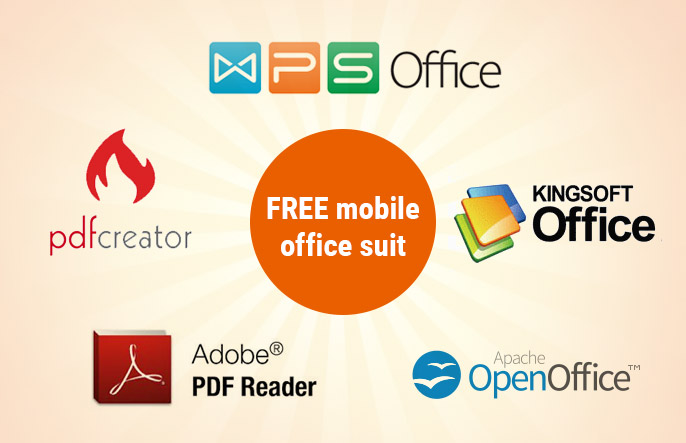 In one of the previous article " Is Open-Source Office Software Really POWERFUL & Available Free Of Cost? "we covered FREE open source office software for your computer & in this article we are covering WPS Office (an acronym for Writer, Presentation and Spreadsheets, KingSoft Office which is also an office suite for Microsoft Windows, Linux, iOS and Android OS (though they are missing version for Mac OS & Beta for Linux) developed by Chinese software developer KingSoft.
As mentioned on their website; WPS Office 2016 Free is a powerful office suite which includes a word processor, a spreadsheet program and a presentation maker. These three programs can help you easily deal with daily office tasks on your computer.
Writer - Efficient word processor with PDF Reader and PDF creator
Presentation - Multimedia presentations creator
Spreadsheets - Powerful tool for data processing and analysis
It possesses Highest level of file compatibility and interoperability with Microsoft Office 2007/2013/2016 in three aspects: user experience, document formats and API. This way you need not worry if you want to migrate to kingSoft or you can still open all document created using Microsoft Office.
WPS Office is CNET and PCWorld's "Best Microsoft Office alternative" and one of the world's most popular office suites for Windows, King Soft also focused on Mobile. Office for Android allows you to get on your smart phone You can CREATE,VIEW, EDIT and SAVE all documents used by Microsoft Word, Excel and PowerPoint. Share made easy with the Email application that allows you to send documents as attachments, and to download and edit attachments. Furthermore, you can access Google Drive, Dropbox, Box.net and other services with WebDAV protocol. And yes its Free; They also introduced App for iPhone & iPad & even Apple Watch. Its most popular FREE mobile office suit (over 500 million installs) .
You can download Latest FREE version of WPS Office 2016 from https://www.wps.com/download/
There are two versions of KingSoft Office — free and paid. The free version is missing a few of the features (such as the ability to switch between UIs, online updating, macros, and cover page). The Professional version is (as of this writing) $79.99 USD. Mobile APP is free. Needless to say you can also use WPS office on Linux.
We tend to use commercial software as we already are habitual and achieved ability to use it fully. At the same time we look for universal acceptability of the software so we don't face any problem sending or receiving file to other created using office software widely used. Habit, Wide popularity and acceptability makes us stick to the same software and we don't look out for options unless & until we start feeling cost of procuring commercial software going too high.
What we are trying to cover is popular alternatives to commercial software. Our attempt will be first to find out popular software at NO COST or alternative software at reasonable cost. WPS office falls in category of most popular, widely used office software which is available for FREE too.
There's no harm to download Free version and feel it.