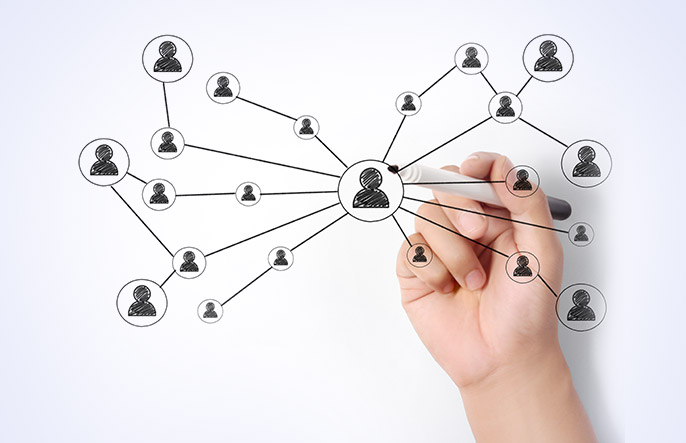 What You Need Is Smart Phone & Wi-fi connection When You Are Roaming Different Parts Of The World ! Using Voice Over IP (VOIP)
Remember Nokia's slogan "Connecting People" ! Wonderful cellular phone technology which helped connect people wire-free ! Off-course @ per minute heavy cost when its been invented! We never ever imagined that time will come wherein we will be able to make Free Phone Calls To & From Any Part Of The World using Internet.
Situation 1 Someone who is already a Facebook friend or contact calls me on Facebook messenger ( We all know Facebook acquired WhatsApp) requesting an appointment for meeting. He visits as agreed and I asked why you called me on Facebook Messenger; and reply was he follows me only on Facebook and he don't have my phone number ; he also said when they are in the office they don't use EPBX / Intercom but use FB Messenger to communicate with their Internal Team. Amazing you don't need to have phone number to call someone! Or no more EPBX as all the team members hooked up on same common office Wifi using their smart phone!
Situation 2 I am travelling to Hong Kong for very small visit (4 days) ; I got Free Wi-fi (though sometime for 30 minutes only) on Airports (Source as well as destination), My Hotel has Free Wi-fi and so as exhibition I am visiting. I just carry my smart phone SETTING IT on Airplane Mode to save battery with WI-FI enabled. This way without buying a local SIM I am able to get access to all my mails, call people using WhatsApp or Facebook Messenger & those who don't use WhatsApp or Facebook be approached with Skype to Phone Paid Service (uses wi-fi, charges US$10 to activate and you can use it in any country of the world without buying SIM CARD)
And those who are google addict or google fans addicted to use Google Maps (specially when they are abroad) to find Indian Restaurant, hotels and addresses for meetings can easily get SIM card which is either Only On Data-Plan or Major usage of Data allowed and be activated – Deactivated for couple of days.
VoIP is the technology which makes situations possible as explained above ! WikiPedia Definition reads Voice over IP (VoIP) is a method and group of technologies for the delivery of voice communications and multimedia sessions over Internet Protocol (IP) networks, such as the Internet. Other terms commonly associated with VoIP are IP telephony, Internet telephony, broadband telephony, and broadband phone service.
As a lay person it means you do need smart phone which connects to Internet in any form using wifi / 3G or other data plans without even bothering to buy local SIM when you are travelling abroad. Even with your Local SIM you can make STD / ISD phone calls; though you need to check for your Data Plan as they do cost. When you connect on wi-fi used at home or office for email & Browsing / surfing on Internet; there is no direct cost of calling but you pay only for Internet connection.
We now can say technology is really "Connecting People" !