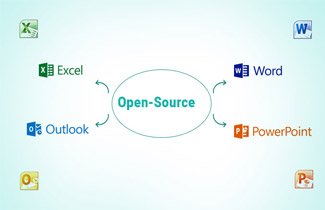 In one of the previous article "Free Open-Source Software Solution for SMEs " we covered discussion on Operating System, office software and their cost. Sometime even for basic use cost of software goes more than what you spent for Hardware; making it difficult for home users / SME to give justification on total cost of Investment spend (On Hardware & Software) for atomisation tasks for their small business.
In addition every time there is a newer version of software been introduced by software company you have to pay for upgrade; normally once in 1-2 years time that\'s adds up to your recurring cost of IT infrastructure; you still can use older version but then you might not get advantage of on new features introduced in newer version.
Even after spending you have to go with compliance call and audits software vendor might carry on to check if you are over using the licenses you bought.
Every Small Office Home Office Owner / user (SOHO) or SME requires minimum operating system and office software to run their day-to-day digital task and cost can touch 25000-30000 + Taxes + cost of hardware per seat / per machine.
We then started discussion on - do you really have an option? and we covered Free yet powerful Operating System zorin www.zorin-os.com built on Linux (Open-source and Free to Use); But what about Office Software? And this is what our article is all about ! Is Open-Source Office Software Really POWERFUL & Available Free Of Cost?
Yes, there is an Open Office software available which is possibly as powerful as or very close to manage your day-to-day tasks and yes they are absolutely Free (ZERO COST); we pleased to introduce you to Apache Open Office.
As written on their website https://www.openoffice.org "Apache OpenOffice is the leading open-source office software suite for word processing, spreadsheets, presentations, graphics, databases and more. It is available in many languages and works on all common computers. It stores all your data in an international open standard format and can also read and write files from other common office software packages. You can download and use it completely free of charge for any purpose."
Apache OpenOffice is the result of over twenty years\' software engineering. Designed from the start as a single piece of software, it has a consistency other products cannot match. Apache OpenOffice is the must-have desktop application that tens of millions of people are using So Yes Its Very POWEFUL !
Best of all, Apache OpenOffice be downloaded and used entirely free of any license fees. Like all Apache Software Foundation software, Apache OpenOffice is free to use. Apache OpenOffice been released under the Apache 2.0 License. This means you may use it for any purpose - domestic, commercial, educational, public administration. You may install it on as many computers as you like. You may make copies and give them away to family, friends, students, employees - anyone you like. So Yes Its Free!
Most Important It also runs on all major computing platforms - Microsoft Windows, GNU/Linux, Sun Solaris, Apple Mac - isn\'t that great!
As its built on ODF which is an ISO International Standard format for office documents, created in 2006. The advantage of ODF is that it is not tied to any one office application suite. It is an open standard that any company can add in their software. OpenOffice uses ODF format as its default document format. Most other word processors, of recent vintage, also having ability to import and export ODF.
Its used by Governments, Educational Institutes, Business, Not For Profits Organisations, It Business & people who advocated F/OSS (Free / Open-Source Systems)
To close Yes; Open-Source Office Software Really POWERFUL & Available Free Of Cost! So Why are you waiting for ? Explore the world of Open-source! Free Yet Powerful Software! Download, try & Believe; https://www.openoffice.org/download/index.html