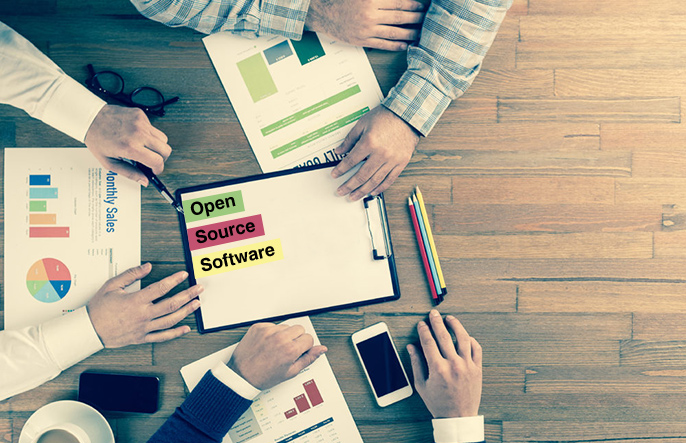 Before I start its very important to understand that Protecting Piracy Of software is RIGHT of It's developer and this article is no way encouraging Piracy; intention is to make citizens aware about being on RIGHT SIDE OF THE LAW!
To be on the right side of the law; first rule is never ever buy or install any pirated software. PERIOD! Second when you buy original software make sure you register the same with the developer.
Software companies hire third-party to conduct software asset management" (SAM) to audit and verify licenses procured & use of any unlicensed / Pirated software by your organisation. Seems pretty simple but is it so simple & straight?
What is the process of taking permission to conduct SAM ? Is it applicable only to consumer who already bought and registered the software or third-party can call any one having computer (even a single or 1-3 computers) and just barge into premises on pre-text of Software Asset Management?
What is the process defined by Indian copyright Laws ? & what are rights of developer as well as Indian Citizen? Can Person calling on phone to conduct SAM use harsh language or threat? Are software developer auditing the way third-party conduct SAM or at the end they want to wash their hands by saying it's not us but third-party who followed this kind of SAM practice? Was this done deliberately to sell more & finally earn more?
These and many unanswered questions laid down a system of fear based selling of software on pre-text of piracy; I try my best to cover educating article when I come across such issues but legal view-point is always missing as I am not a Lawyer.
Special Thanks to aware citizen Mr. Vinit Goenka with an expertise in the field of Information Technology who bought this issue to the surface and uncovered many facts with legal opinion by experts aired by NewsX India's fastest growing English News Channel on their programme Legally Speaking https://www.youtube.com/watch?v=bT19vyg7p0Y where in Mr. Vinit Goenka personally present and sharing every minute detail with proofs and Legal Experts attending to his queries point by point along with their personal conclusion as per the Indian Law.
The discussion was so detailed and elaborated that legally-speaking covered it as two parts published on YouTube channel on April 21st 2018 & April 28th 2018. You can see the full video as suggested above, or two separated parts as indicated below
YouTube Video Links
Can Microsoft representatives barge into your office to check for illegal software?
Part 1 : https://www.youtube.com/watch?v=-ve3DAikrBA
Part 2 : https://www.youtube.com/watch?v=8Pmburf70PY
Last but not the least start using OpenSource softwares which are Free & need no software compliance; Never ever use pirated software; if you are not using it there's a law & system to PROTECT YOU! Simple Rule is BE AWARE !
(Disclaimer : I am no way encouraging piracy and this article is for the people who have acquired genuine software from authorised channel partner and followed all software compliance steps by registering their software on developer's website and still getting threatening calls to face legal action for using Pirated Software. I am not lawyer but information furnished here based on research I did on Internet; consult your lawyer to know your legal rights! )