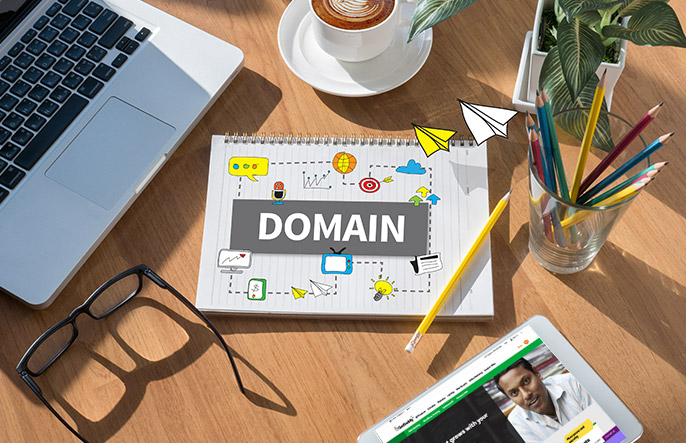 At Kotak No-Nonsense Digital marketing we are trying our best to make you aware so that you know the right offer from your vendor and take a final decision. We have already said digital marketing and social media marketing is not as easy as making a cup of tea or coffee! and hence you have to gain knowledge systematically. Please refer to "Reading Sequence".
First step of Digital marketing is creating your own website and "You Must Know Components Of Website !" which starts with Domain Booking & Hosting. This is where due to proper branding and good services first name comes to end customer's mind is "Go Daddy" - *GoDaddy is a domain registrar and web hosting company. As of January 2016, GoDaddy said to have had more than 61 million domain names under management, making it the world's largest ICANN-accredited registrar.
They are multinational speaks multi language & yes offer best rate to acquire customer later at renewals I will not say they stay so competitive! And that's what the point is; you must understand and read each offer right before taking final decision on where you want to go to? Its Simple; Don't just say "Go Daddy" ! because you see them on TV!
I have no personal grudge against them or trying to say if their products or services are bad; my mission is to make you read offer right be it from mom , dad or your uncle! The point is any vendor who offer you rates for domain and hosting might not always be cost-effective as you think! And you need to understand the catch if any!
So offer from vendors for domain will go like this ₨ 199.00*/1st year; Applies only When you register for 2 years or more. Additional years ₨ 959.00* ; This *star sign is hiding some charges possibly nominal! & Yes + Taxes never been specified! Be ready for surprise!
So this way if you calculate Rs.199/= First year + Rs.959/= (You also need to book it for 2nd year at Rs.959) Total comes to Rs.1,058/= divide it for 2 years your Yearly cost will become Rs.529/= + Taxes + their signs of * . What you see as 99 is actually 529; They still might be cost-effective but renewal amount changes!
And for hosting expect the same which might read as "₨ 99.00/month – but ₨ 389.00 /month when you renew4; Now this "4" act as * and which might read * 4 Special introductory pricing valid for the initial purchase term only. Product renewal pricing subject to change. Are you ready for surprise ?
If no; I would suggest; go to site of vendor you select; and try making dummy purchase; go upto last stage of making payment but don't make payment ! Read what you are asked to pay Rs.99/mo or much more then you expected and you will get answer son; before you Go Daddy!
Other main important point is you will have to take care of renewals and talk to technical support if you come across any problems. When you have multiple vendors for same website (domain , hosting, web designer, promotion agency) you will be approaching each of them who will pass blame on other telling you he is not handling the area in which you are facing problem.
Finally you are not saving much of cost and focusing on technical problem instead of paying attention on your main business! Hire a professional website designing agency and leave everything on them!